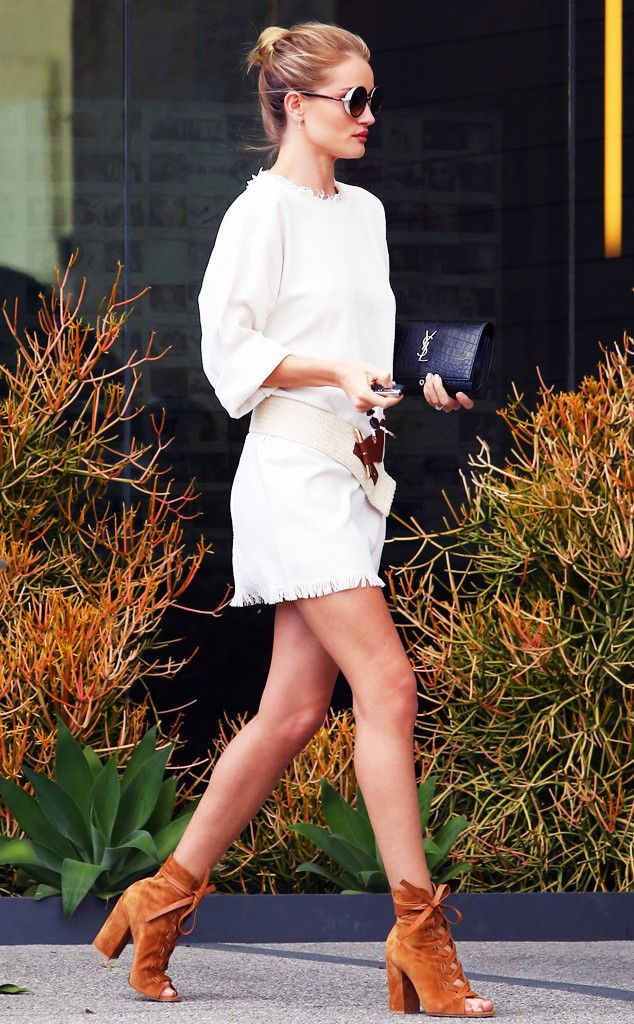 CPR/FAMEFLYNET PICTURES
Every good fashion girl knows a pair of suede booties are a worthy investment.
Take your winter wardrobe, for instance—is there anything a pair of black suede booties don't go with? (Answer: no.) But, as the seasons change, so must your staple footwear. So you ask, particularly as we head into festival season, how do you make the suede bootie work in a more casual, warm-weather way?
It depends on who you're asking, but if Rosie Huntington-Whiteley has anything to say about it, the solution is a peep-toe take in a lighter fabric.