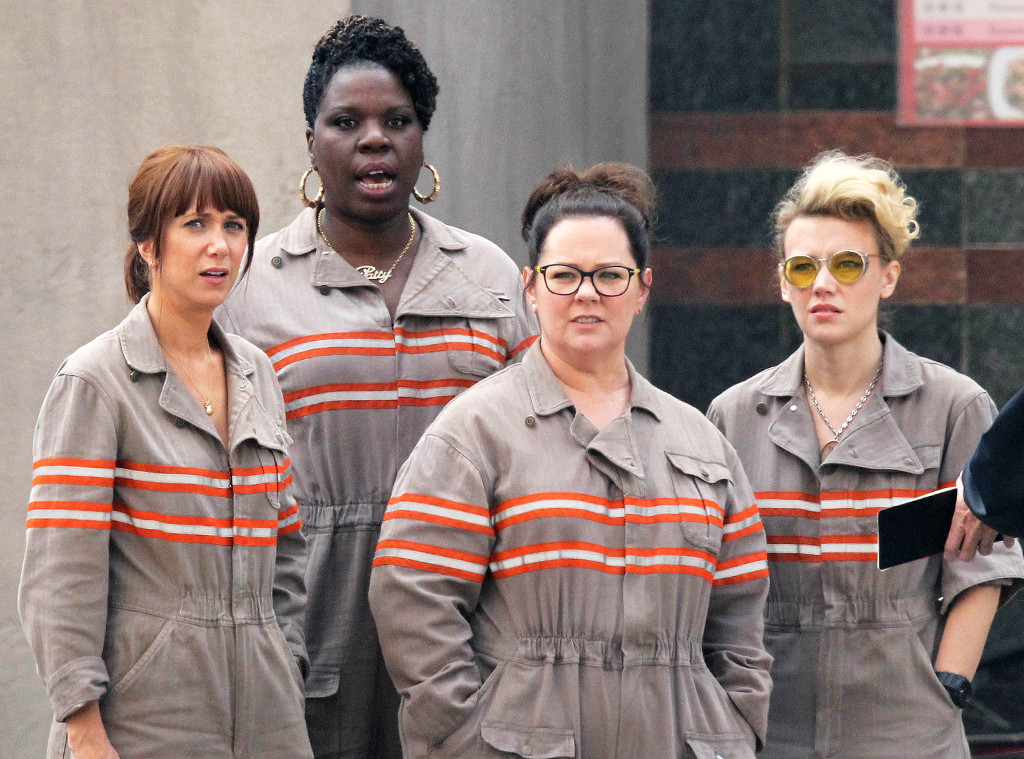 Patriot Pics/FAMEFLYNET PICTURES
She came, she saw, she put them in their place.
Leslie Jones took to Twitter late Thursday to respond to critics who claimed the new Ghostbusters is racist because the character played by the actress, the only black main cast member, is the only hero who isn't a scientist.
The first trailer for Paul Feig's new movie was released Thursday. It shows Jones' character as a New York City subway worker. Kate McKinnon's Ghostbuster character works as a nuclear engineer, while Kristin Wiig and Melissa McCarthy's are authors of a book about ghosts.
ghostbusters trailer subverts gender roles, but the black woman can't be a scientist, she has to be the "streetwise sassy sidekick" smh

? shrillary tintin (@theshrillest) March 3, 2016
Also I think it's bad & a bit racist that the token black member of the group is a street wise subway employee. #ghostbusters

? Mike stride (@what_mike_said) March 3, 2016
"If they made me a scientist you would be mad at what type of scientist. Seriously it's a f--king movie get over yourself," Jones told one Twitter user.
"You haven't seen the movie yet you don't know wtf my char is. you by a trailer. omg are y'all that arrogant. So is MTA worker trash?" she replied to another.
The reboot's trailer states that "30 years ago, four scientists saved New York." Ernie Hudson, the original 1984 movie's only main black cast member, played the sole Ghostbuster who was not a a scientist when he joined the team, although it is believed he later studied for a Ph.D.
"Why can't a regular person be a Ghostbuster?" Jones asked.
"Regular People save the world everyday so if I'm the stereotype!! Then so be it!! We walk among Heroes and take them for granted," Jones tweeted. "IT'S NOT A MAN, WOMAN, RACE, CLASS THANG!! ITS A GHOSTBUSTER THANG!! AND AS FAR AS IM CONCERNED WE ALL GHOSTBUSTERS!! STAND TALL!!" 
Jones also said she received a message from a Metropolitan Transportation Authority worker, who told her a news writer asked them about the actress' Ghostbusters role.
"This was my response: I work for the MTA in that role as a Token Boof Clerk and I was happy to see my job, something which provides me with plenty of jokes, a great perspective on society, and a bird's eye view of horrible s--t that I witness everyday on screen. (I wished Leslie would have hooked me up...a joke) however, the fact that my position as a clerk is the most abused by society, I feel this may give us a semblance of humanness."
The new Ghostbusters is set for release on July 15.