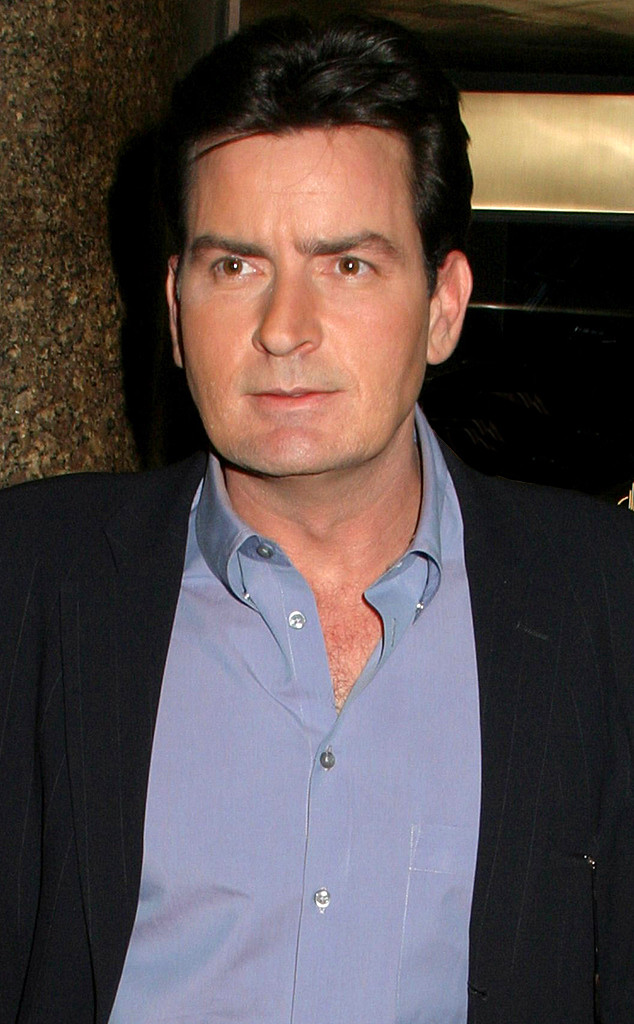 Greg Allen/REX Shutterstock
Years before Charlie Sheen revealed on live television that he was diagnosed HIV-positive, he was the infamous face of some really strange public behavior.
The former Two and a Half Men star become synonymous with a slew of catchphrases including "Adonis DNA," "Tiger Blood,""Sober Valley Lodge" and "Duh, Winning" after months of publicly erratic commentary in 2011.
While Sheen allegedly underwent rehab, the popular television show went on a hiatus in February of that year to accommodate the star's health. His subsequent firing from the show after eight seasons marked an increasingly strange era for the actor's persona as he lost his ties to Warner Bros. Television, severely quarreled with showrunner Chuck Lorre, referred to himself as a "warlock" and claimed he was on the drug of Charlie Sheen.
While the public speculated various reasons for his unexplained antics at the time, the actor has finally revealed the true cause of his "tiger blood" outbursts.
"That was a very specific period of time that did feel very out of body and very, just detached from all things real," he told Dr. Mehmet Oz on The Dr. Oz Show. "I felt superhuman during some of that. It was a lot of highs and lows."