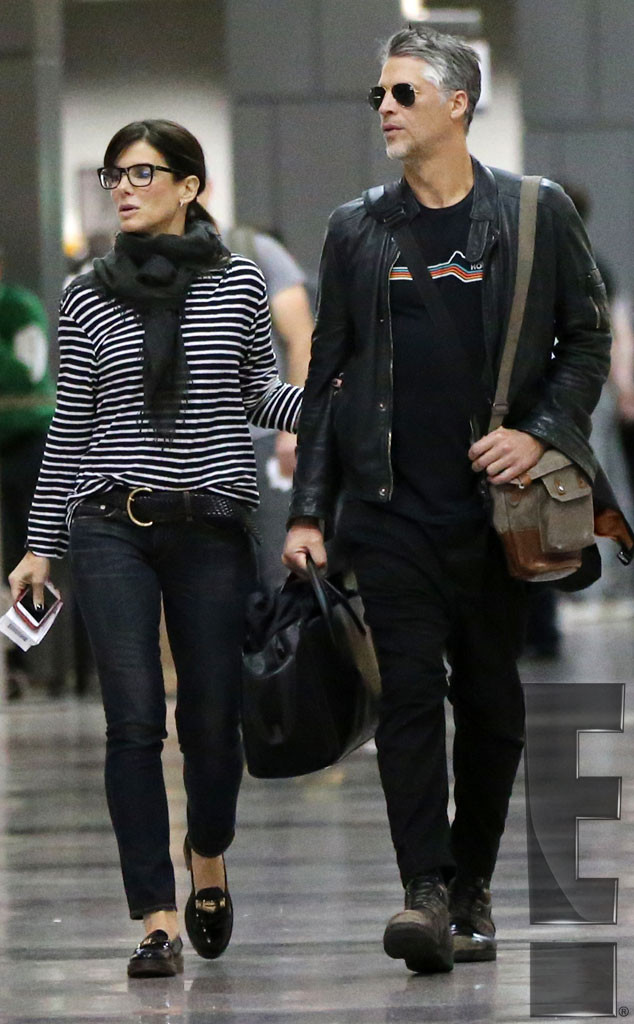 Clint Brewer/TC/Splash News
You've heard about nice guys finishing last. That obviously doesn't hold true for everybody all the time, but has anyone stopped to take the lay of the niceness land where women are concerned? That adage can run both ways, friends.
So we can't help but be over the moon for Sandra Bullock now that she's found happiness with photographer Bryan Randall.
Because really, who has deserved a nice slice of happiness lately more than Bullock? And not just because she's "nice." We actually have a laundry list of reasons as to why seeing her with her now live-in boyfriend is always a delight (aside from the fact that they're an eye candy sandwich)—though we may as well start with...