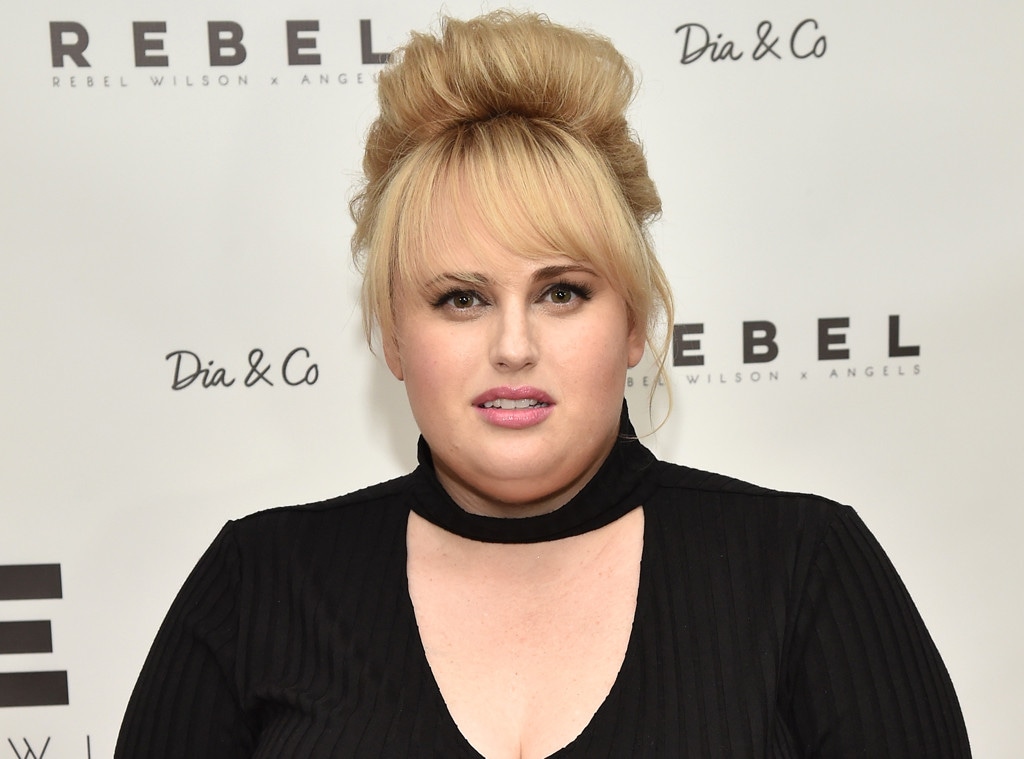 Bryan Bedder/Getty Images for Dia&Co
Rebel Wilson firmly believes that age is just a number.
Last year, this led to bit of a scandal when an Australian tabloid accused the How to Be Single star of lying about her actual age. Rebel, now 35, had a sense of humor about the ridiculousness of why this would even matter, but as she now tells the March issue of FLARE magazine, she still doesn't see what the big deal was.
"An actress has a playing age and can play within that, so why does it matter what her actual age is? I don't get that," she tells the mag. "My movie was No. 1 and [the Australian press] tried to find anything they could that was bad on me. The most they could find out is that I stopped saying my age in press articles. It's a business thing because you don't want to be like, 'Oh, I'm 29, about to be 30 coming to America, great.' That's not a positive thing to do when you're an actress in Hollywood."
Bryan Bedder/Getty Images for Dia&Co
Rebel isn't in any real rush to be settled down, either. "My mom was always a big proponent of going out into the world and living your life: have kids but have them later. And so I really took that to heart," she tells Flare. "I think the saddest thing in the world is when you see a woman who is really smart and a go-getter and then she gets married too young or has kids too young and doesn't really fulfill her dreams."
Bryan Bedder/Getty Images for Dia&Co
She doesn't mind flying solo for the time being, either. "I caught up with some of my girlfriends from high school when I was back in Australia in December, and a lot of them weren't very happy with their situations and were envious of mine," she says. "I'm definitely not lonely in any way. I love being by myself."
Bryan Bedder/Getty Images for Dia&Co
A sneak peek of Rebel's full Flare cover story is available today on Texture by Next Issue.
Bryan Bedder/Getty Images for Dia&Co
Watch the video below to find out the inspiration behind Rebel's plus-size fashion line.