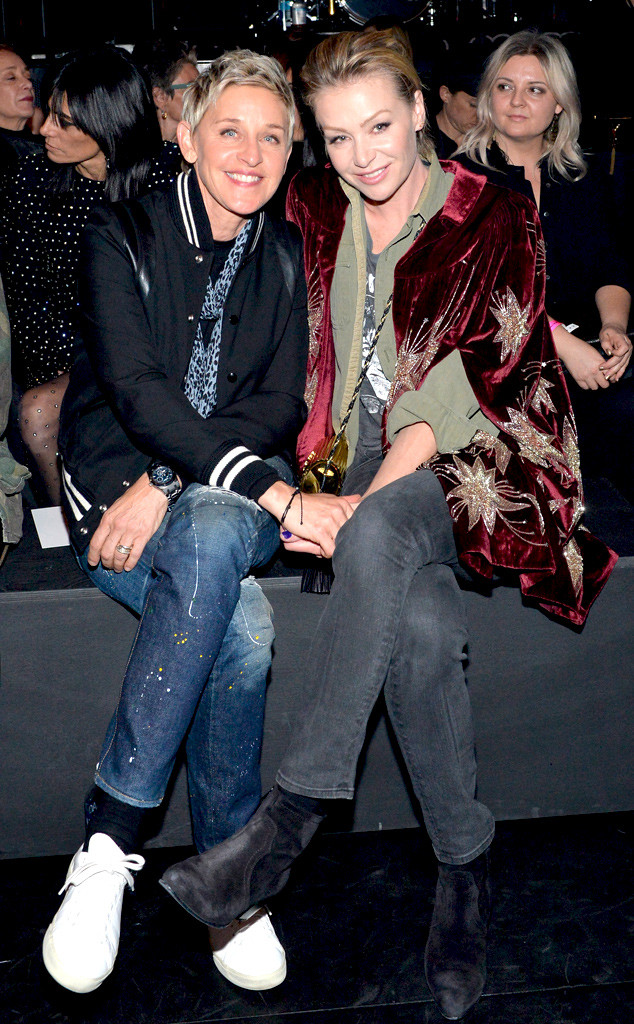 Stefanie Keenan/Getty Images for SAINT LAURENT
If Ellen DeGeneres and Portia De Rossi aren't the happiest couple ever, I don't know who is.
I caught up with the two last night at the Saint Laurent fashion show at the Palladium in Hollywood.
We talked Valentine's Day. They'll be spending the romantic holiday at music exec Jimmy Iovine and Liberty Ross' wedding. "It's easy, they did it for us," DeGeneres said.
And get this—the talk show titan and Scandal actress will not be exchanging any Valentine's Day gifts.