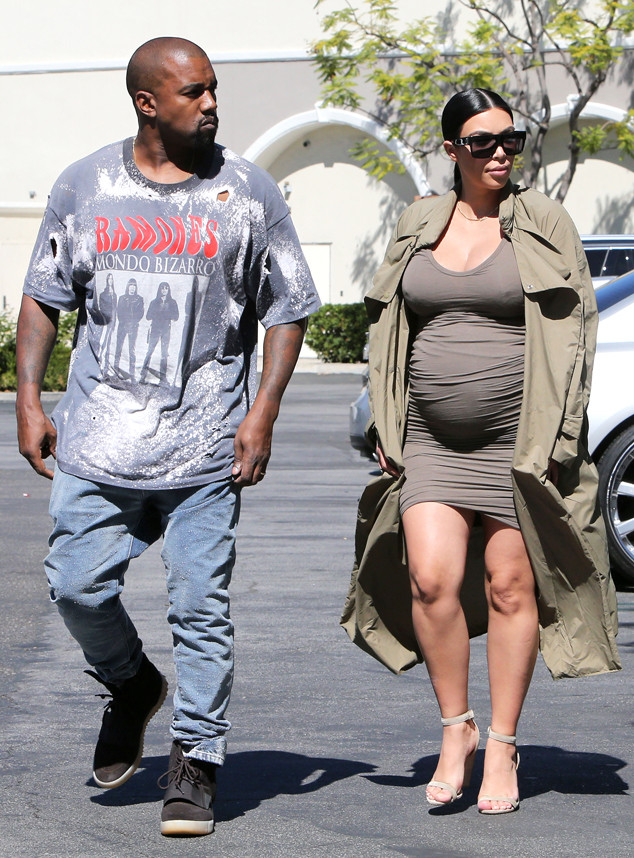 WCP/4CRNS/FAMEFLYNET PICTURES
The West family just became a party of four! Kim Kardashian made the exciting announcement that she and her husband Kanye West had welcomed their second child, a baby boy, early Saturday morning.
After the 35-year-old's public fertility struggles, and her candidness throughout all of her pregnancy, we already know a lot about Kimye's wee one even before meeting him!
But what do we know about the famous couple's son's birthday—AKA today! Let's have a look:
1. Family First
While not all members of the Kardashian family were by Kim's side as she went into labor, E! News has learned that her mother Kris Jenner and older sisters Kourtney Kardashian and Khloe Kardashian were at the hospital. Kourtney's ex and father of their three children, Scott Disick, was seen dropping her off at the medical center, where he remained for about 20 minutes, E! News has learned.
The family also took the time to visit Lamar Odom, who was first hospitalized in October.