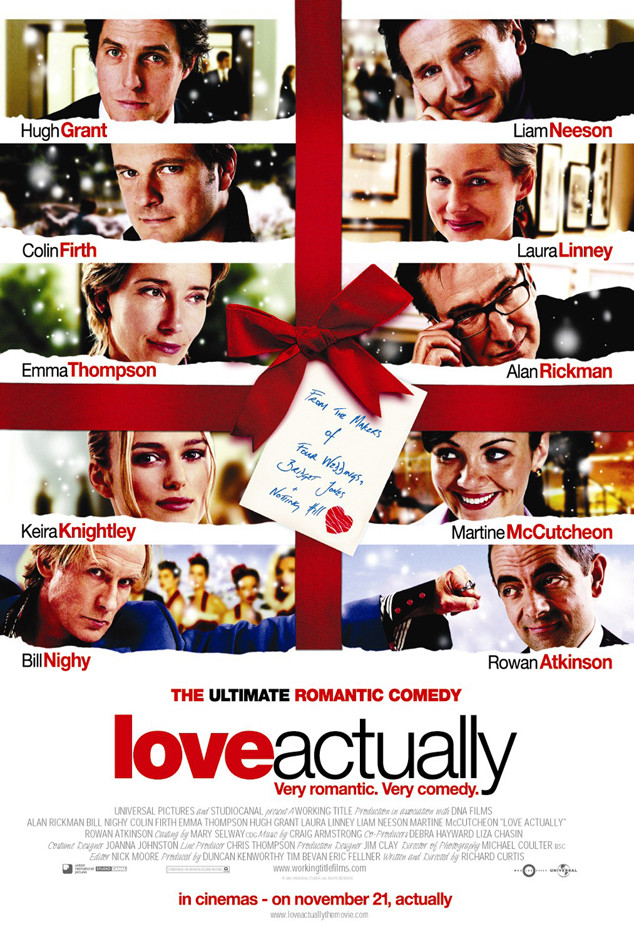 Universal Pictures
Forget hot chocolate and candy canes, our favorite something sweet every holiday season is cozying up by the TV to watch Love Actually.
We cry with Emma Thompson, stand up and sing along to that "All You Need Is Love" wedding scene, and we still haven't learned Colin Firth's Portuguese speech at the end, but we're going to figure it out.
There are characters to root for, identify with, and loathe (forget Snape and Hans Gruber, this Alan Rickman role is the worst.)
It's been 14 years since the now-holiday classic was released, and there are a few love stories that stick with us the most. No one's wondering if that one guy's still hooking up with hot Americans, right?
Though it definitely wasn't easy, we're ranking the biggest relationships in Love Actually. Let's see if you agree with our pick for No. 1...