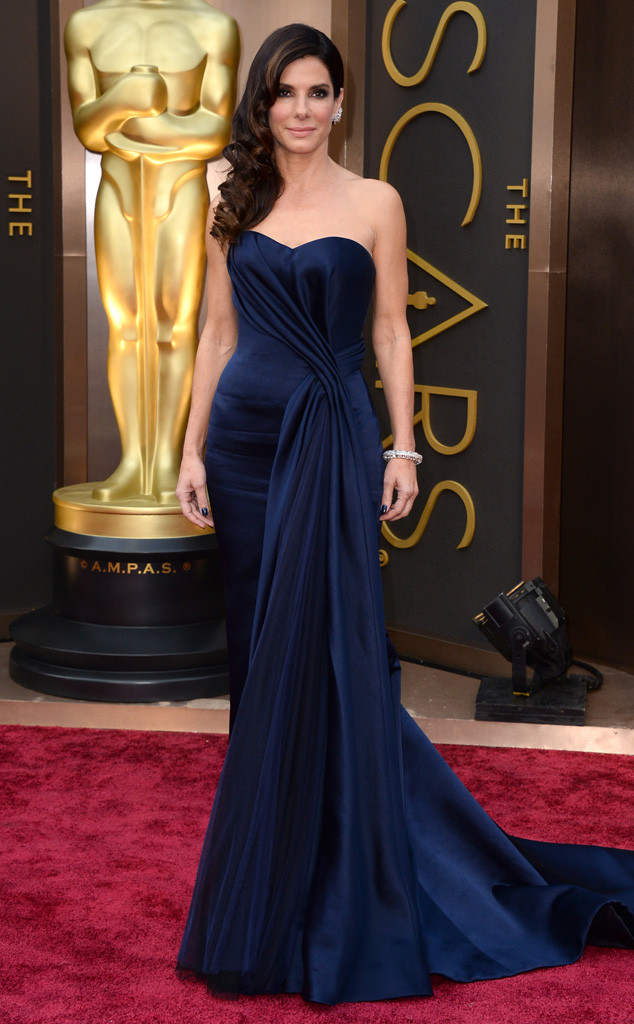 Jordan Strauss/Invision/AP
Sandra Bullock has a fuller house now that she has both Louis and Laila on her hands!
Even though parents might be concerned about introducing a new child into the family fold when there's already a king or queen of the castle, Bullock tells People that her son, 5, took to his sister, 3, immediately. "He grabbed her hand and dragged her into his playroom the first moment he met her," she reveals.
"I think he was ready for her before she even arrived, and he knew exactly what to do as a big brother. He knew to be cautious and gentle."
But like any siblings, that would soon change. After the adjustment period came and went, Louis became like any older brother: playfully aggressive. "But now that time has passed and it's like the WWE."
Whether it's the job of the older brother to keep his little sister in line or if it's their conflicting personalities, Bullock says she's ready to handle it all. Now that Laila is fully ingratiated into the Miss Congeniality star's home, her personality has really come through.