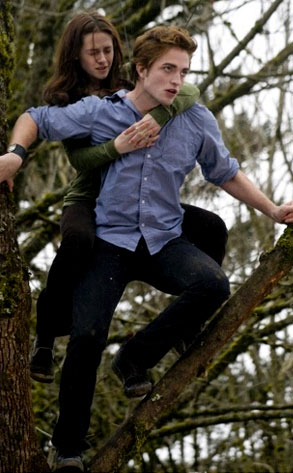 Team Edward is winning. But for how long?
From Twilight to High School Musical 3: Senior Year to the Hannah Montana concert movie, teen and tween girls have wielded considerable power at the box office this year. The broader female market also made blockbusters of Sex and the City and Mamma Mia!
But if you think Hollywood is ready to build on—read: imitate—these hits with more movies aimed at fanggirls and their sisters, think again.
"If the industry at large wasn't completely taken aback by the success of Twilight and Sex and the City," says Karina Longworth, editor of the film blog, SpoutBlog, "then at the very least, I don't think they were prepared to capitalize on those successes."