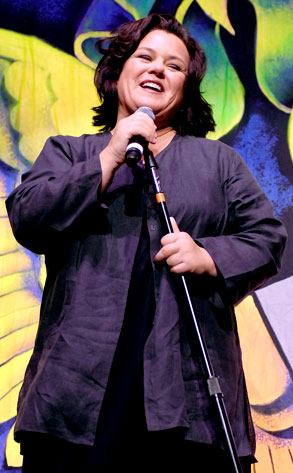 Chris Gordon / Getty Images
Rosie O'Donnell didn't go head-to-head with foe Barbara Walters Wednesday night. Which was a good thing. For O'Donnell.
The comic had trouble enough drawing a crowd for Rosie Live. The NBC variety special was watched by only about 5 million, per Nielsen estimates, worse than Knight Rider, the network's usual 8-9 p.m. occupant.
In the 10 p.m. hour, Walters scored 11.5 million for her ABC interview special with President-elect Barack Obama.
CBS' CSI: NY (12.2 million) was Wednesday's most watched show.
Last night, CBS' CSI (10.6 million) won the Thanksgiving battle of the repeats. ABC's Grey's Anatomy was its typically weak rerun self, averaging 5.5 milion for a second serving of its two-hour season premiere.