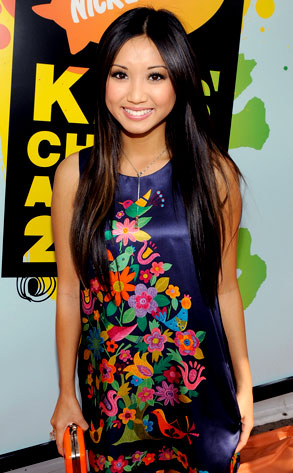 Kevin Mazur/Getty Images
How can I send Brenda Song fan mail? Do celebrities actually read fan mail?
—Hammer
Unlike other stars who shall remain nameless and ignored in this space (COUGHJolieCOUGH), Brenda Song actually wants to hear from fans. She really does. She just can't right now, her folks tell me, because her new, official website is not up yet. But as soon as it launches, or drops, or whatever, I will hand you that info.
Meantime, I've received so many Q's about Brenda that have I punted my column over to her. Seriously, she agreed to tackle everything you throw at her.

So here are the answers, straight from Miss Adorable herself. Or, more accurately, her iPhone:
Does Brenda Song have a boyfriend?
—L.S.