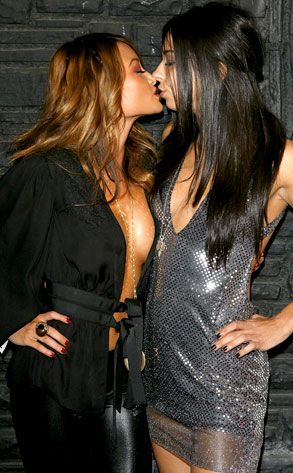 Jean Baptiste Lacroix/Getty Images
With the Thanksgiving holiday upon us, we all have much to be grateful for. This season, Soup Blog reporters took to small-town America to discover unique, heartwarming stories of personal thanks. We found Mark Presnell, 22, unemployed loading dock worker in picturesque Woonsocket, Rhode Island.
"What am I thankful for? Damn, that's a good question," pondered Presnell, sipping from a pint of cheap schnapps behind a local Qwick Mart, where he was waiting for friend Danny, 20, to arrive, " with some weed. Hopefully," stated a bleak Presnell.
"I got evicted from my apartment, I got no job, my girl dumped me, I got a DUI and lost my license, and I live where it's freakin' 26 degrees...wait, what am I saying? I just saw pictures of Tila Tequila kissing the chick she was dating, and that was pretty damned sweet. I guess they got back together, and now they're making out in public. So I'm thankful for that, man."