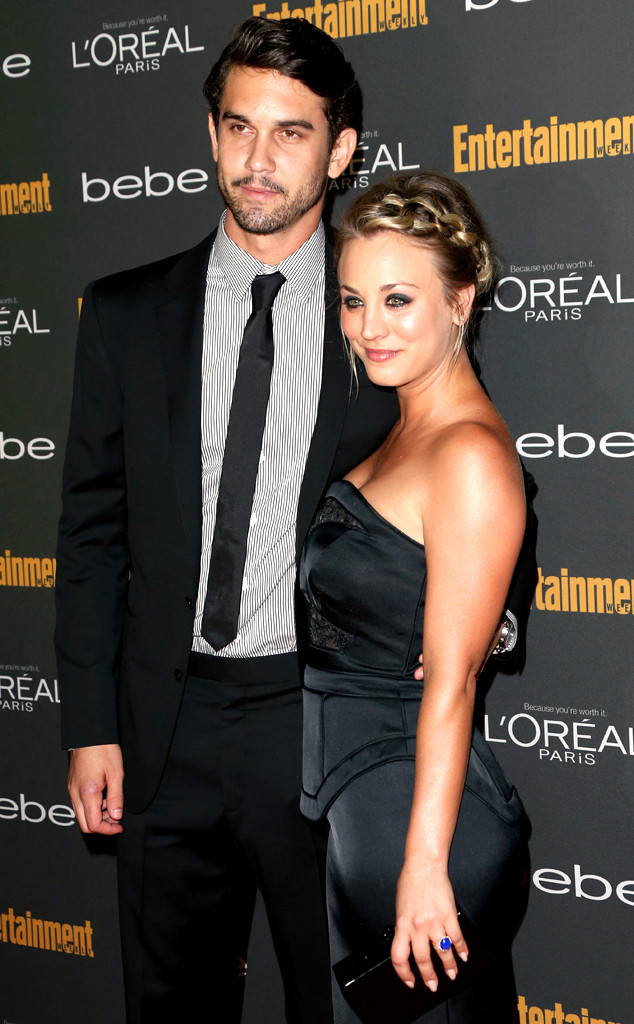 Frederick M. Brown/Getty Images
Ryan Sweeting has responded to Kaley Cuoco's divorce filing.
E! News obtained the court documents filed by the tennis player on Oct. 15 in Los Angeles Superior Court, and there were some notable points found in the legal document. Like Cuoco's original filing on Sept 25, Ryan cites ever-so-popular "irreconcilable differences" as the reason for the split.
However, Sweeting states Sept. 25 (the day of Kaley's filing) as the date of separation, as opposed to Sept. 3, which was what Cuoco stated in her filing.
The documents also show that the actress' ex is asking for spousal support and requesting to terminate the court's ability to award support to Kaley. In her papers, Kaley stated spousal support was payable and terminable as set forth from the couple's prenuptial agreement, which they signed on Nov. 20, 2013.
Ryan is also asking Kaley to pay for his attorney's fees, something The Big Bang Theory star listed would be paid by both parties, per their prenup.