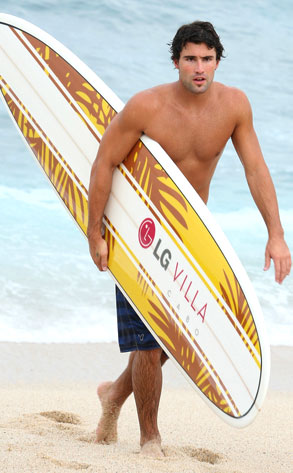 Courtesy: LG Villa; Jordan Strauss / Getty Images
WATER BOYS: Brody Jenner (in gratuitous shirtless pic from earlier this year), Frankie Delgado and Doug Reinhart, drinking beer, doing shots of Patrón and watching a football game at Sweetwater in New York City.
TUNE UP: Dennis Quaid, jumping on stage to sing at Molly Malone's in Los Angeles.
GROUND CONTROL: Patrick Swayze, stopping by the Underground in Chicago for the Grey Goose-hosted wrap party for his new television series, The Beast.
PRIVATE PERFORMANCE: Taye Diggs, checking out the musical Rock of Ages at New York's New World Stages.