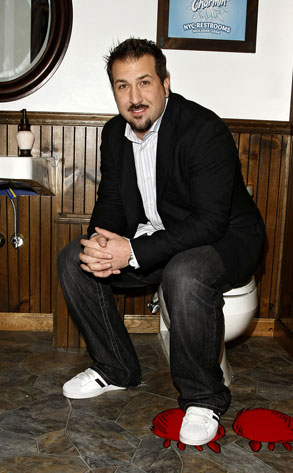 Brian Ach/Getty Images
Former 'N Sync vocalist and The Singing Bee host Joey Fatone is taking his Dancing With the Stars tenure to a unique level with his proposed new show, Dumping With the Stars. "It's part reality, part fantastic music and part stars crapping," explained an anonymous Fatone insider to Soup Blog reporters. "Look. Who doesn't want to see a Salma Hayek or a Vanessa Hudgens drop a deuce while grooving to Coldplay or the latest Taylor Swift track?"
When asked if Hayek or Hudgens would actually appear on the show, the source admitted that "their people haven't gotten back to us, but it's looking good for Chyna, William Hung and Larry the Cable Guy.
"Joey will make a great host," he continued. "He's smooth and easy, and can push things along with no strain whatsoever. Basically, he's a regular guy."