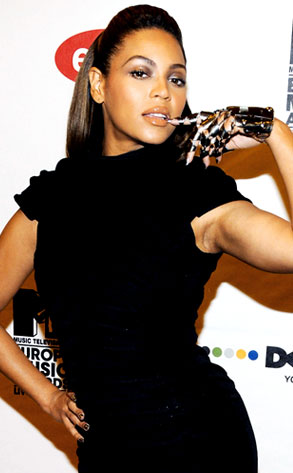 Kevin Mazur/Getty Images
See? I told you. The Cylons. They look like us now.
The handpiece you mention—alternately known among fashion reporters as the roboglove, the gling or Anti-Rihanna Death Grip—actually was handcrafted by Beyoncé's longtime jeweler, New York-based Lorraine Schwartz. Despite Internet rumors that the piece was fashioned of pure gold—possibly in the legendary Elven forges at Rivendell—it's actually made of...