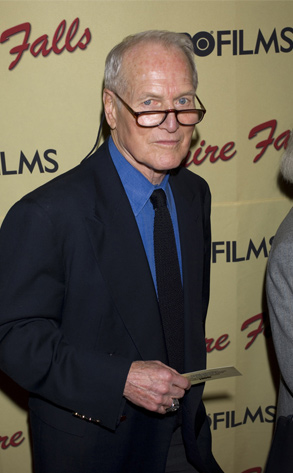 RJ Capak/WireImage.com
Late film legend Paul Newman's will has been made public this week, leaving his property holdings to his wife, Joanne Woodward, his race car collection to be auctioned off and his Oscar statues left to charity, an action that has left Baltimore's Kragman's Market manager, Phil Tanhouser, 54, perplexed.
"Like all movie fans, I was saddened by the passing of Paul Newman, but what am I supposed to do with all of his salad dressing? Where's that in the will? Not to mention the marinades, salsas and salad mists," Tanhouser stated to Soup Blog reporters. "I've got shelves of this stuff, and they all belong to him. Newman's Own is right there on all of them."
As a concerned Tanhouser paced down Aisle 5—cereal, pasta and fruit snacks—he plucked a box of the beloved star's Sweet Enough Wheat Puffs cereal. "I don't know. Maybe the Academy of Motion Picture Arts and Sciences will want these things. It's all part of the legacy."