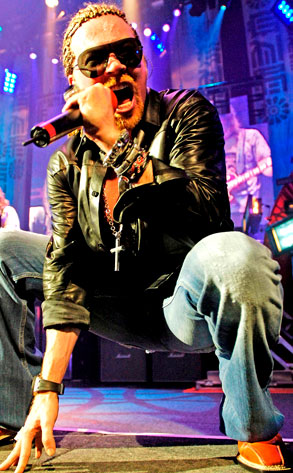 Courtesy: George Chin
Guns N' Roses' 17-years in the making new album was released over the weekend to mixed reviews. Mixed, that is, everywhere but in China, where—despite the fact that Chinese Democracy is not yet legally on sale in the country—the national review was crystal clear.
The Global Times, China's Communist-run newspaper, published an article this morning declaring in no uncertain terms that Axl Rose's long-awaited release was not only unwelcome in the mainland, but more or less an attack on the nation.
Featuring the catchy title "American band releases album venomously attacking China," the newspaper said the album was an attempt by the western world to "grasp and control the world using democracy as a pawn."
No wonder it took so long to complete.