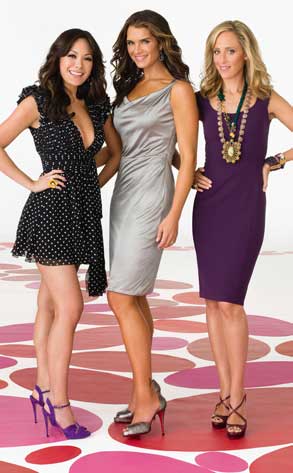 Andrew Eccles/NBC
The last thing Lipstick Jungle needed? Eliot Spitzer's, um, lady friend.
On Friday, ABC's 20/20 rode an interview with Ashley Dupre, the, um, escort whose, um, relationship with Spitzer drove the politician from New York's governorship, to a season-best 8.2 million viewers, Nielsen estimates said.
Airing opposite the Diane Sawyer "get," and CBS' typically solid Numb3rs (11.2 million), Lipstick Jungle was abandoned by all but 3.3 million, down 8 percent from its previous weak performance.
Among all-important adults 18-49, the endangered NBC show barely registered, pulling a 1.1 rating.
A TiVo favorite, Lipstick's numbers will look better once a week's worth of DVR playback is added in. But they're still not going to look as good as Spitzer's, um, you know.