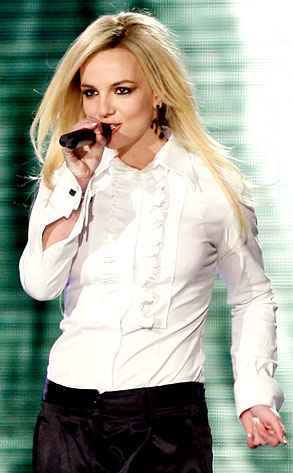 Kevin Winter/Getty Images
Maybe Britney Spears was just waiting for the madness to die down—and the music to get turned up.
The popster, who chose to remain absent from what turned out to be her mistrial on an invalid-license charge and the majority of this year's conservatorship hearings, was in court Friday to talk business pertaining to dad Jamie Spears' control over her estate—namely, her plans to hit the road.
"There isn't a lot I can tell you about it," court spokesman Allan Parachini said during a brief press conference afterward. "There was discussion of Ms. Spears' future immediate business plans. Particularly touring in support of her album."