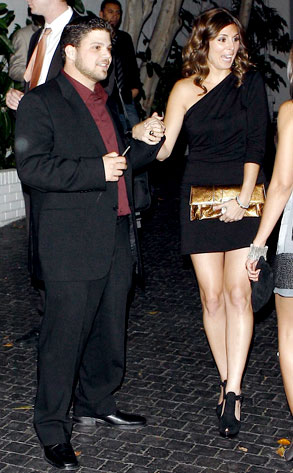 Maciel-AKM/X17online.com
Is life imitating art for Jerry Ferrara (who plays Turtle on Entourage) and his on-screen love interest Jamie-Lynn Sigler?
Though they haven't confirmed it officially, the two did seem to out themselves earlier this week—leaving Chateau Marmont hand in hand for all photogs to see.
Besides, it's obvious Jamie-Lynn and Jerry are an item, says costar Kevin Connolly.
"I cannot speak to that, but listen, look around; the writing's on the wall," Kevin tells E! News.