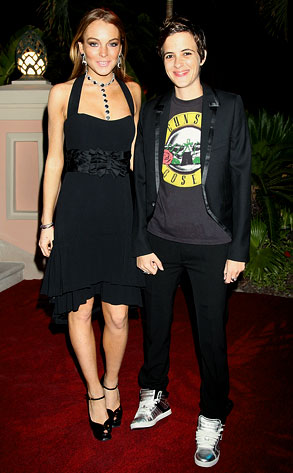 Chris Jackson/Getty Images for Atlantis, The Palm
• Lindsay Lohan and Samantha Ronson are reportedly trying out couples counseling because they're "fighting like cats and dogs." A chatty little source tells Page Six, "Drama just seems to follow Lindsay, and Sam hates it."
• Michael Jackson has reportedly converted to Islam and now prefers to be called Mikaeel.
• This year, Oprah will have a special bad economy edition of her annual "Favorite Things" show.
• Superskinny Nicole Kidman is not pregnant again, she just has a "little tummy." She explains, "I think I've always had a little tummy, though, it runs in the family. My sister does, my mum does, my grandmother did...We affectionately refer to it as the 'little tummy.'" Aw, that's kinda cute.
• Kanye showed up to his German concert two hours late and then ran around screaming, "I really need some p--sy tonight!" because he's classy like that.