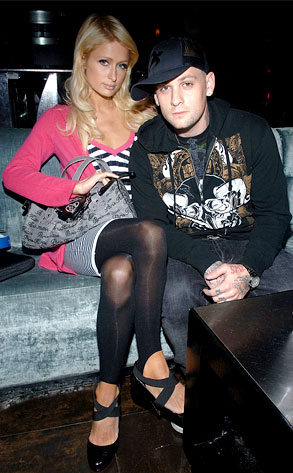 Duffy-Marie Arnoult/Getty Images
With all the stories swirling around this week about Paris Hilton and Benji Madden calling it quits, who better than the heiress herself to come clean about it all?
During an exclusive call in to Ryan Seacrest's KIIS-FM radio program Friday morning, Paris addressed the issue. But rather than calling it a breakup, she told Ryan that "right now we're just taking a break."
Paris also left open the possibility that she and Benji could get back together down the road.
"He is an incredible person and we will always be really close," Paris said. "We will see what happens in the future. I am still in love with him."
As for why they decided to go their separate ways for now...