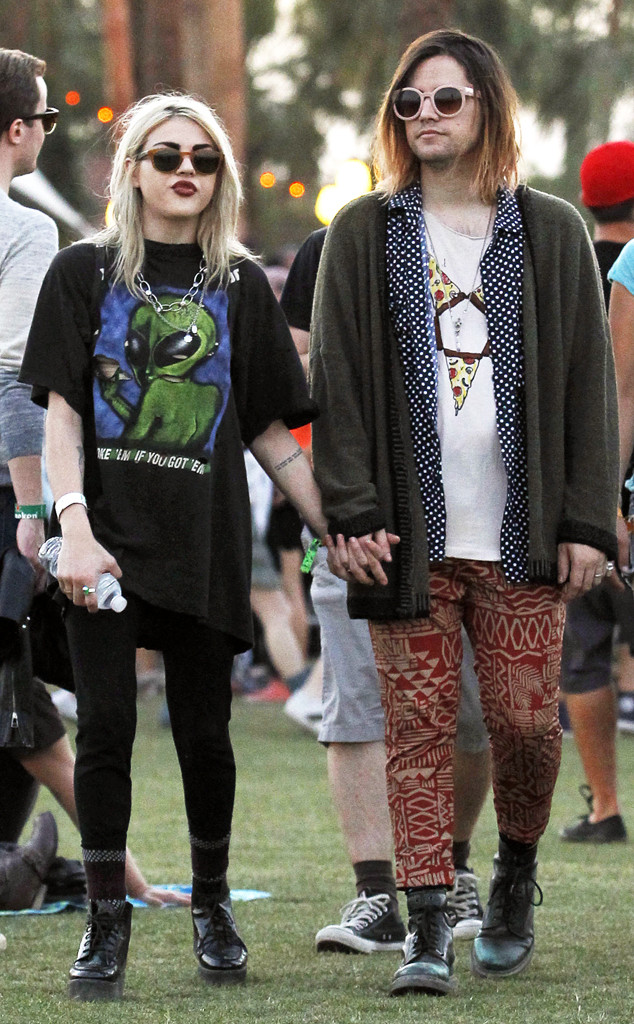 PacificCoastNews
Frances Bean Cobain just pulled a fast one on us. On all of us.
Courtney Love and Kurt Cobain's daughter went under the radar and married her boyfriend of five years Isaiah Silva in a small and intimate ceremony recently, E! News confirms, and even her famous rocker mom had no idea it was happening.
"Courtney loves Isaiah, but was devastated to learn that Frances had gotten married without her knowing," a source tells us, adding that, "Courtney really likes Isaiah and is very happy for Frances. Courtney is sad she wasn't at the wedding."
The insider continues, "Frances called her after but understands why she did it. Frances needs a man in her life and has always craved stability. She's found it in Isaiah," and reassures that, "This has not caused a rift between mom and daughter. Courtney was sad, but she's cool and Isaiah is a great son-in-law."
A source tells E! News Frances had been planning her wedding for over a year. The ceremony included 13-15 guests, and the insider explains that the young star's inspiration for the theme of the wedding was daisies in mason jars.