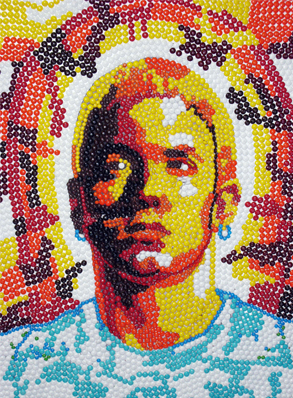 Ripley Entertainment Inc.
Believe it or not, Eminem has finally become a portrait in good taste.
The rapper has been unwrapped and immortalized in candy M&M's by artist Enrique Ramos, who transformed 8 pounds of candy (roughly a thousand sweet treats) into a portrait of Marshall Mathers. The Ripley's Believe It or Not! folks acquired the piece for one of their museums (or possibly one of their afternoon snacks).
What do you think? With this many calories, is it still fair to call him Slim Shady? Sound off with your art critiques in the comments. Just don't sugarcoat it, OK?