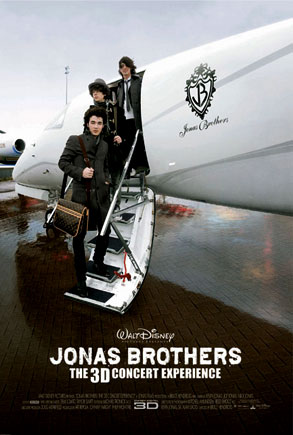 Walt Disney Pictures
• The Jonas Brothers in 3-D is coming, and it's going to look something like a Louis Vuitton ad. But People threw Kevin a bone, picking him out of the three for their "Sexiest Man Alive" special.
• Reese Witherspoon tells Parade, "I don't know how I feel about marriage," but we probably shouldn't be talking about this because she also said, "the biggest detriment of my life is tabloid fame."
• The day David Cook won American Idol is a day that so many tween girls will look back on one day and wonder, "What the Jonas was wrong with me?"
• John Krasinski and Emily Blunt: new adorable couple alert.
• Here's an interesting theory: Prince William is behind the Paris-Benji split.