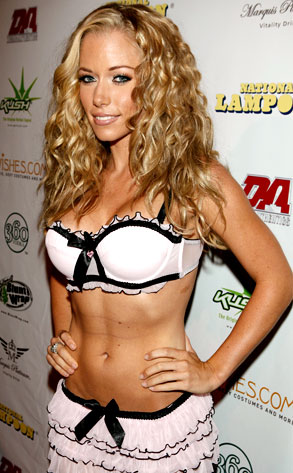 Michael Bezjian/Getty Images
Not if, but where. Do we have a showdown in the works over at Hef's mansion?
Apparently so. Remember, Hank Baskett, Kendra Wilkinson's fiancé, derailed Kendra and Hef's big Girls Next Door offshoot by making a surprise proposal, which we broke. Originally, Kendra was supposed to go off, free and fierce, from the Holmby Hills Playboy Mansion, like some sort of wide-eyed sexy graduate, ready to take on swinging L.A.
"It was supposed to be Kendra being even more...Kendra," said a source involved in the TV workings. But apparently, all is not lost, as I'm hearing Kendra's post-Mansion TV plans are still heavily in the works, albeit slightly more domesticated. Which leaves only one prob left...