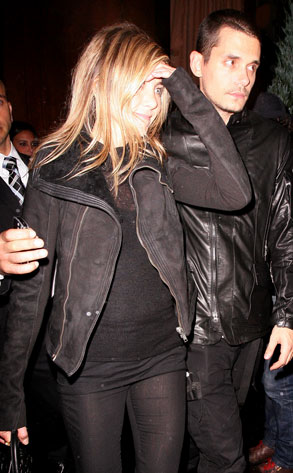 INFphoto.com
Sounds like things are getting serious between Jennifer Aniston and John Mayer.
According to Star magazine, Jen introduced Mayer to her dad, John Aniston, last night during dinner at the Polo Lounge.
And their snitch must have been sitting at the table next to them, because they've got quotes and some serious details from the evening, including a back rub and even Jen feeding her man a bite of veggies.
Mayer was reportedly "very nervous" about the encounter. So how'd he do with Jen's dad?