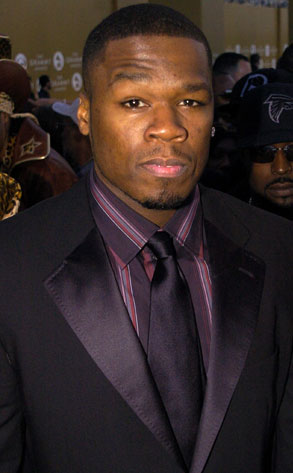 Jeff Kravitz/WireImage.com
Taco Bell is using fightin' words in its latest beef with 50 Cent, calling him out as "a self-described former drug dealer and hustler" and otherwise faux gangsta.

In July, the rapper, otherwise known as Curtis Jackson, sued the fast food chain for $4 million for trademark infringement after the company wrote an open letter asking the star to find a little loose change and make his name 79 Cent, 89 Cent or 99 Cent for one day in honor of Taco Bell's value menu. In return, the chalupa slingers would send $10,000 to Fiddy's favorite charity.
Now, the burrito bunch is filing a federal lawsuit of their own, calling the previous suit "another of Jackson's attempts to burnish his gangsta rapper persona by distorting beyond all recognition the bona fide, good faith offer that Taco Bell made."