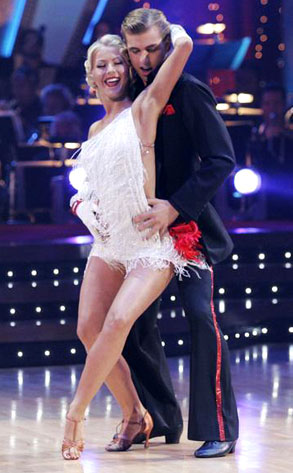 ABC/KELSEY McNEAL
Julianne Hough may have donned her last sequin.
The two-time Dancing With the Stars champ has apparently given up any hope for a threepeat, announcing on E! News anchor Ryan Seacrests KIIS-FM radio show this morning that she will not be returning to the reality hit this spring.
"I'm not going to be back next season," she said. "That's final. I'm definitely not going back next season."