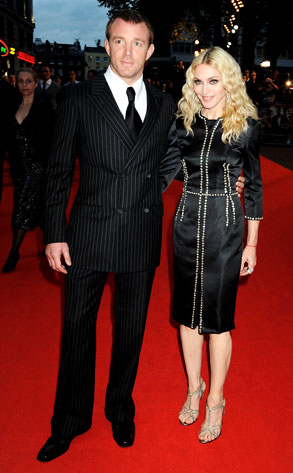 Dave M. Benett/Getty Images
A ray of light in Madonna and Guy Ritchie's divorce fight?
The word from the British press today is that the former lovebirds have come to an amicable agreement on the terms of their divorce, with Ritchie reported refusing to take one penny of the Material One's massive fortune, valued in the $400 million-$500 million range.
Per the London Evening Standard, Madonna, 50, and Ritchie, 40, will share custody of their two children, 8-year-old Rocco and 3-year-old adopted son David, with the kids splitting their time between New York, where the pop queen is taking up full-time residence, and the director's home in London.