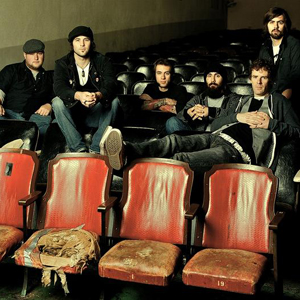 Mark Maryanovich
Matt Layzell, lead vocalist and songwriter for The Matinée, a homegrown independent band fresh off a cross-country tour, met with me in what is known as the city's "entertainment district" to talk about the current state of musical affairs in Vancouver.
Matt has been in a part of various local bands for the last 10 years, and formed the roots/alt rock band, The Matinée in 2007. "Everybody in our band is a writer and a singer," Matt noted explaining the individual talent of each of the six full time members. Each of them got together after spending years playing with various other acts around town.
Performing live shows is an essential part of having a career in music as well as reaching out to your current and hopefully new fans as well however with disappearing live venues, it's an uphill battle in Vancouver for most independent artists to find some time on stage.
"Richards on Richards is going to be closing, the Plaza Club will be having their last Rock Thursday night as well." Matt mentioned that there are a few mainstays such as the Railway Club and Media Club and that artists are now finding their way back to East Vancouver, just on the edge of downtown, where Vancouver's punk and grunge scene took form decades ago.
With physical venues seemingly struggling, artists are still finding their stride in the online realm. "With things likeiTunes, MySpace, and music sharing sites, your audience just grows exponentially." Proof of this is how Matt also mentioned that their biggest draw on this recent tour was a long way from home, in Regina, Saskatchewan.
"People are coming around to live music again," Matt reassured. "It goes in cycles; the clubs took over for quite a while but with the current economic climate people are looking for affordable entertainment."
This is definitely good news for bands like The Matinée and even better news for those die-hard fans that would give anything to catch them in an intimate (and hopefully local) venue.
GUEST BLOGGER: Rebecca Bollwitt has been blogging about Vancouver since 2004 on Miss604.com, co-hosting two podcasts since 2005 and in 2008 she co-founded sixty4media, a social media consulting firm.