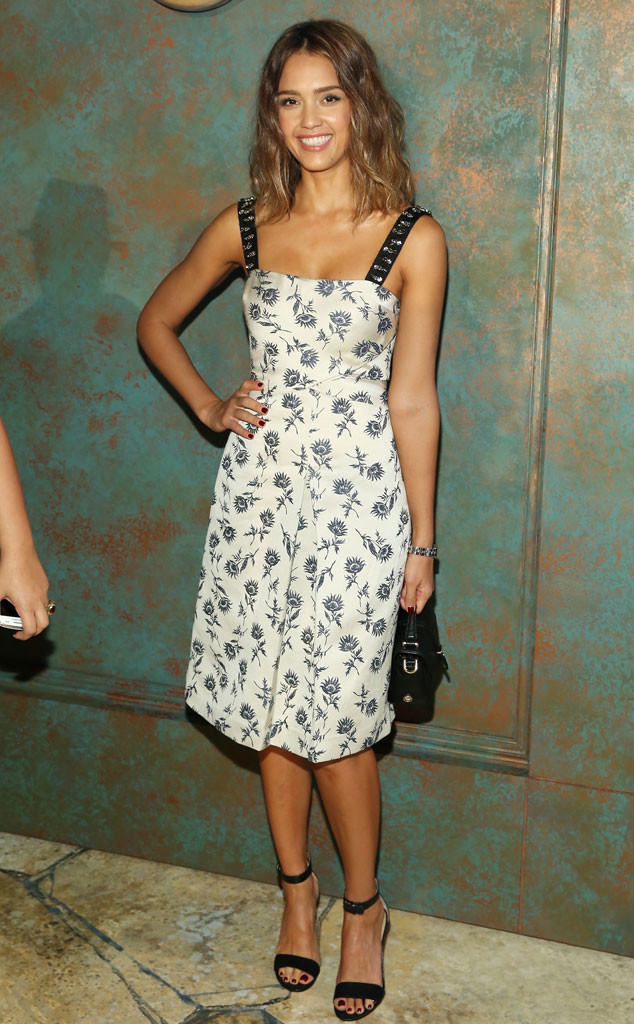 Cindy Ord/Getty Images for Tory Burch
Bravo, Jessica Alba.
The 34-year-old businesswoman, whose Honest Company is valued at nearly one billion, announced today that the company will be offering new parents 16 weeks of paid maternity and paternity leave, beginning in 2016.
According to THR, Alba, who co-founded the company in 2011 with Christopher Gavigan, Sean Kane and Brian Lee, announced the news at the Dreamforce conference in San Francisco on Thursday.
"It will pay for itself," the mother of two reportedly told the audience.
Per the United States Department of Labor, only 12 percent of U.S. private sector workers have access to paid family leave through their employer.