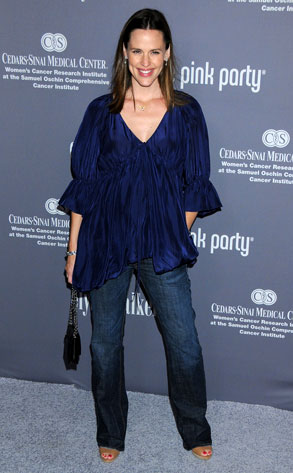 Gregg DeGuire / Getty Images
Jennifer Garner could really use an alias about now.
The actrress has obtained a temporary restraining order against a 36-year-old fan she claims has been stalking her since at least 2002, E! News has learned.
In her protection order dated Nov. 7, Garner claims Steven Burky—described as 6-foot-1, 145 pounds, and blond with blue eyes—engaged in "obsessive and harassing behavior" that included sending her "packages and letters containing delusional and paranoid thoughts and following me around the country."