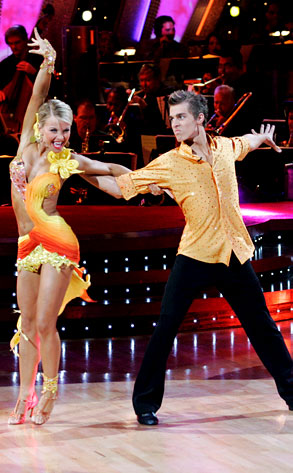 ABC/KELSEY McNEAL
Tween girls weren't the only ones bawling their eyes out at tonight's elimination show for Dancing with the Stars.
Cody Linley, the Hannah Montana star who got the boot tonight, was a bit too, er, verklempt to head straight to the press line after the episode ended, and took a few moments to dry his eyes (and hug a few tween fans) before answering reporters' questions.
So why was he crying? Who's calling him the "next Brad Pitt?" And what secrets did we learn about next week's finale?