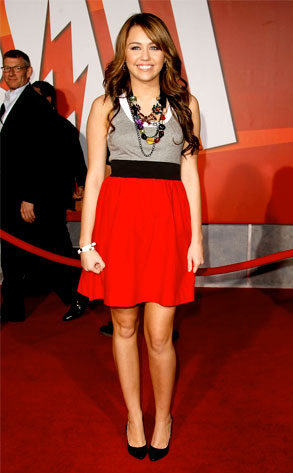 Michael Buckner/Getty Images
Is Miley Cyrus looking for a career change?
While promoting her movie Bolt Sunday, the Hannah Montana star told E! News that she'd like to try reality television.
"I would want to be on a reality show like the Real World because I think that's crazy," said Cyrus. "Anyone who would do that has some serious guts."
With the hectic lifestyle that she lives, the pop princess said it would be nice to just chill out. "I just want to be in a really nice house with cameras following me around," said Cyrus. "I can just sit there, eat Cheet-os, read my book, hang out all day."