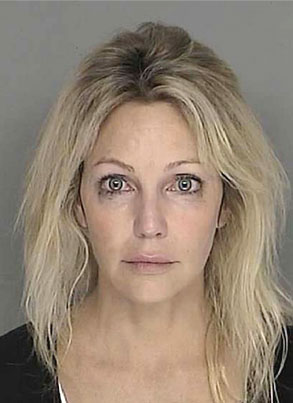 Santa Barbara Police Department
Looks like the "concerned citizen" who ratted out Heather Locklear's erratic driving last September may have been justified.
The Santa Barbara District Attorney's Office has confirmed that, after a lengthy investigation, the former Melrose Place star has been formally charged with one misdemeanor count of driving under the influence of drugs stemming from her Sept. 27 roadside arrest.
"The misdemeanor complaint alleges a violation of California Vehicle Code sections 23152 (a), Driving Under the Influence of Drugs, to wit: prescription medications," said Senior Deputy District Attorney Lee Carter.