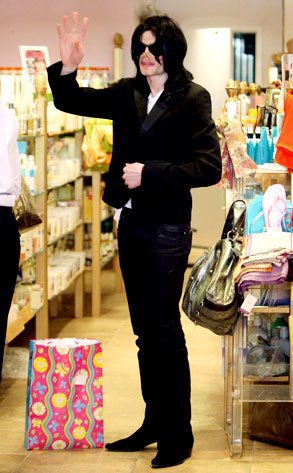 ODuran/Fame Pictures
On the down side, Michael Jackson has been sued yet again. On the plus side, the suit has absolutely nothing to do with underage children.
The son of the King of Bahrain, or as his closest friends refer to him, Sheikh Abdulla Bin Hamad Bin Isa Al-Khalifa, has filed a $7 million breach-of-contract suit against the pop star, claiming Jackson reneged on an exclusive recording contract.
In his lawsuit, which will be heard in London court later today, the Sheikh claims he paid Jackson more than $7 million as an advance on two albums, a stage show and a planned autobiography, built him a recording studio and gave him a Rolls Royce worth roughly $275,000.
However, while Jackson was more than willing to accept the funds, the royal said that when the time came to actually record the promised music, Jackson, well, beat it.