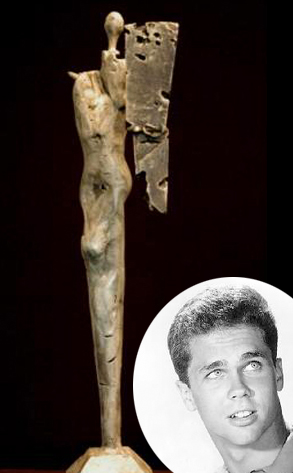 karenlynnegallery.com, CBS
This sounds straight out of a sitcom.
Tony Dow, best known as Wally Cleaver on the classic TV series Leave it to Beaver, will be showing his art at the Louvre Museum in Paris, France.
Since the series went off the air in 1963, Dow has at times worked as an actor, writer and TV director. But now the 63-old TV icon is being recognized for his work as a sculptor. He has a piece, called Unarmed Warrior, that will be shown in Paris in December.
"I'm really proud of Leave It to Beaver and my directing career in television," Dow told the AP after the announcement. "Those are great accomplishments. I'm really proud of them, but this is interesting because I don't think they know anything about that at the Louvre."
Frankly, we're not surprised. We always knew that Cleaver boy would make something of himself.