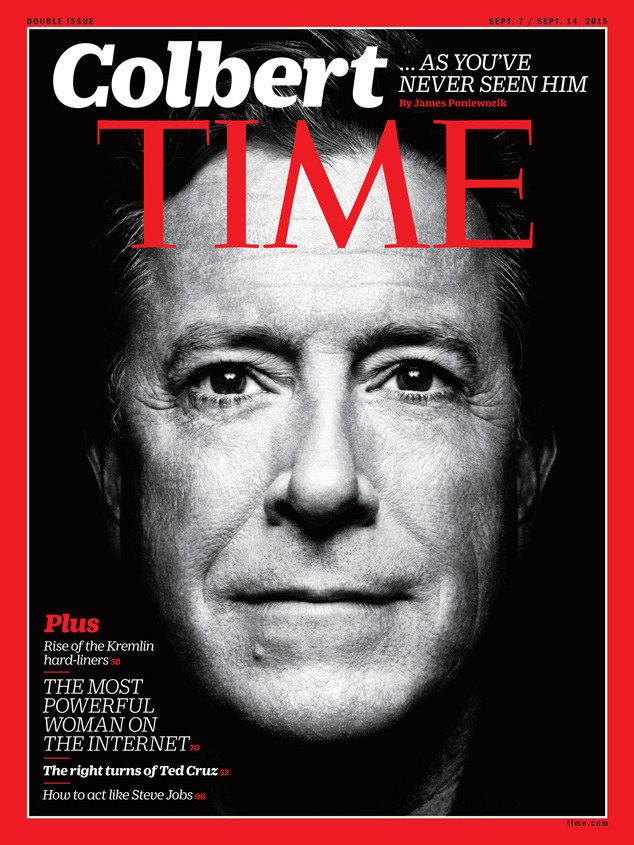 Platon for TIME
Leave it to Stephen Colbert to turn even a career-high moment like a Time Magazine cover into an opportunity for self-deprecating jokes.
The soon-to-be Late Show host is fronting this week's edition in honor of his debut episode on September 8. He appears with a close-up shot and the headline "Colbert...As You've Never Seen Him." He also talks about his nerves leading up to the show's takeover and how he'll introduce the audience to the real Stephen. "The unexamined life can be extremely enjoyable, and who knows if I do know who I am," he muses in the article.
But of course, he couldn't just let this issue drop without taking a few jabs at the establishment...and himself. He went on something of a Twitter rant, but it was our absolute favorite kind: hysterical. The comedian offered all kinds of commentary on the cover, proving just why we follow him in the first place.