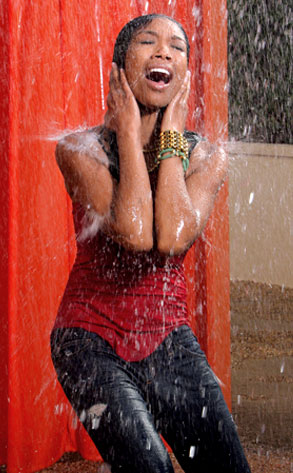 Albert Michael/startraksphoto.com
Doncha just hate being caught in a downpour? A drenched-looking Brandy pulled a big ol' Flashdance on the set of her new music video, "Long Distance," making her best Herbal Essence face in the process. You really should stand under Rihanna's umbrella and pick up a few pop pointers about playing in the rain in your music video, B.
You must be so desperate to disassociate yourself from that car accident controversy that has kept your name in the press longer than your music ever did. Is this your vain attempt at showcasing your bad-girl side? Indulging in a wet T-shirt contest?
You're doing a worse job at convincing us of your fierceness than Beyoncé.