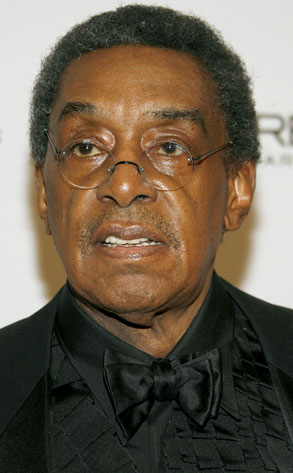 Frank Micelotta/Getty Images
You can bet your last money, it's gonna be an interesting court fight, honey.
Erstwhile Soul Train ringmaster Don Cornelius has been charged with multiple misdemeanors for last month's domestic-violence arrest.
The 72-year-old showbiz vet faces three counts of spousal battery, one count of dissuading a witness from making a police report and one count of assault with a deadly weapon—each charge carries a maximum sentence of one year in county jail.
Cornelius is due to appear in court later today to enter his plea, according to Los Angeles City Attorney spokesman Frank Mateljan.
E! News has also learned that the charges actually stem from not one, but two separate run-ins with his wife, Victoria.
The first incident took place in July 2007, but he was not initially charged. Then, on Oct. 17 police responded to a 911 call at his home and took him into custody. Cornelius remains free on $50,000 bail.