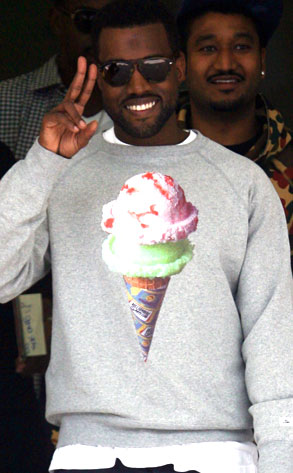 WENN
Kanye West's love may not be the only thing that needs to be put on lockdown—his fists might also want to consider it.
The rapper was arrested on suspicion of assault in Newcastle, England, early this morning, after allegedly getting into a physical altercation with a paparazzo.
Northumbria Police confirms to E! News that a 31-year-old man was arrested and released without charge and that no further action will be taken. West was not identifed by name—per U.K. police policy, arrestees aren't publicly named unless formally charged.
This makes the second time this year, West managed to escape charges for an alleged shutterbug smackdown, having been involved in a similar melee at Los Angeles Internation Airport in September.