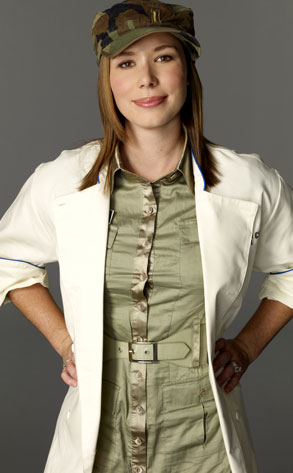 Bravo/ Michael Lavine
Lauren Hope never thought she'd be sent home from Top Chef because of apples.
But that's what happened last night during the premiere of season five. She was the first contestant to go after failing to impress the judges with her apple-dicing skills and a spinach and apple salad.
Even so, Hope, who owns a cake-decorating business, holds no grudges.
Read on for what she has to say about her very brief stint on the show. It was so brief, she never even had the chance to see Top Chef's signature state-of-the-art kitchen.