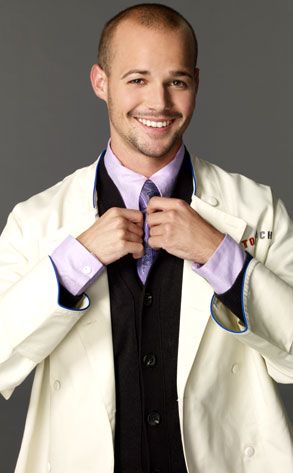 Bravo/ Michael Lavine
Patrick Dunlea is just old enough to drink, but that didn't keep him from being picked to compete in the new season of Top Chef. In fact, the baby-faced Dunlea is still in school at the Culinary Institute of America.
Unfortunately, he was the second of the two cheftestants given the boot during last night's premiere episode of Bravo's hit reality show. His Chinese-inspired noodle dish left the judges limp. But at least he got to meet guest judge Jean-Georges Vongerichten, arguably one of the world's most celebrated fine-dining chefs.
I caught up with Dunlea this morning as he was rushing off to class.