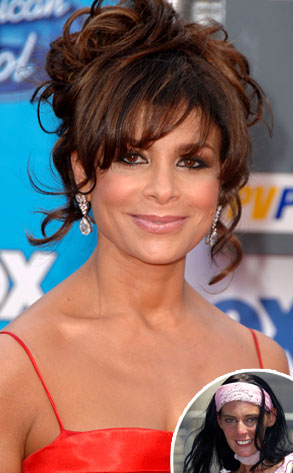 Steve Granitz/ Getty Images, Frazer Harrison/Getty Images
The family of Paula Goodspeed is coming to her defense following her apparent suicide outside Paula Abdul's home earlier this week.
"She was not a stalker," Charles McIntyre, Goodspeed's only brother, told E! News Thursday.
McIntyre, who lives with his family in Oakland, Maine, said his sister moved to California five years ago with only one dream--to be a star. "She went down there to have a career and when she went down in front of those American Idol judges, it was over," said McIntyre. "She was just like anyone else, trying to make it big as an actor or singer."
McIntyre said their mother and Goodspeed's boyfriend are in L.A. waiting for the body to be released from the coroner's on Saturday. The funeral will take place in Maine.