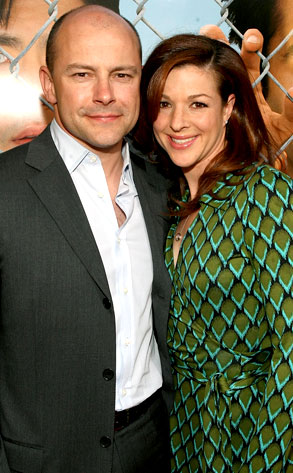 Jesse Grant/Getty Images
Nothing fake about this news.
Former Daily Show correspondent Rob Corddry has welcomed his second child with wife Sandra, daughter Marlo Stevenson Corddry.
"Mother and daughter are doing well," the funnyman's rep, Nicole Charbot, told People.
The couple's other little girl, Sloane, is 2.
"My 2-year-old is pretty set on the name 'Freeka,'" Corddry, who's in theaters now as former White House press secretary Ari Fleischer in W., said a while back about the baby-naming process.
"She also likes 'Laura Berkner,' but that sounds weird in front of Corddry. We may just go with 'Baby the Entertainer' in case she grows up to be a black comedian."