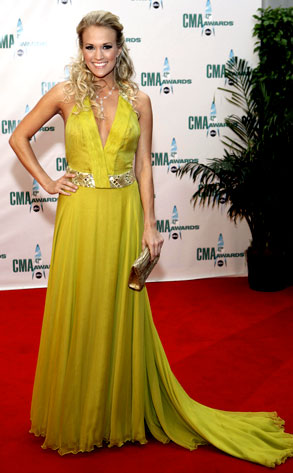 ABC/ADAM LARKEY
Everything old was new again in Nashville tonight.
While Sugarland's Jennifer Nettles injected a much-needed jolt of femininity into the Entertainer of the Year category, it was still Kenny Chesney who was tippin' his hat to the audience at the end of the 42nd Annual Country Music Association Awards.
"As much as tonight is about awards, I really believe that being able to stand up here is more about great songs, it's more about the fans," said the touring dynamo and now four-time Entertainer of the Year.
"It's more about being onstage every night in front of a lot of people that really make it happen for me and the band out here…I'm really humbled tonight and I really appreciate it."