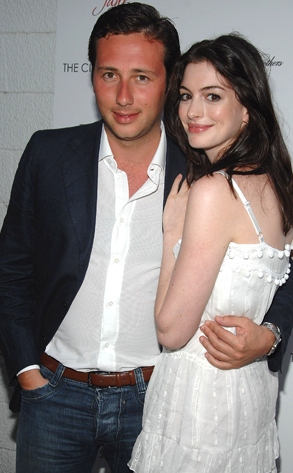 Dimitrios Kambouris/WireImage.com
This isn't the sort of Big House that Raffaello Follieri had in mind.
Disgruntled with his new living conditions, Anne Hathaway's recently imprisoned ex-boyfriend has already put in for a change of scene.
"He says that he cannot eat because the food appears to be spoiled and that the toilet and shower facilities are unspeakably unsanitary," attorney Flora Edwards wrote in a letter released Wednesday to Reuters.
Follieri is running a fever and has blood in his urine, the letter continued.
"There is excrement in the shower and rats are roaming freely in the area. He says the stench is intolerable" and his health is deterioriating."